Search Engine Optimisation and The Great Deception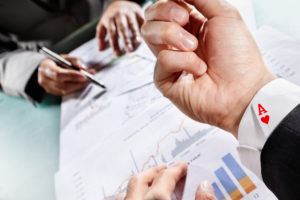 Search Engine Optimisation (SEO) has a lot of misconceptions around it, some of these are harmless misunderstandings, others can be downright costly or destructive to your business. These misconceptions aren't helped by the dozens of poorly written emails we all receive promising "Guaranteed page 1 on Google" or similar. This article aims to clarify what SEO is but more importantly what it is not.




What SEO isn't
SEO isn't black magic
There is a perception that there is some kind of dark art performed by SEO companies. This is usually promoted by companies that explain that they have a relationship with Google or some kind of specially designed, magical customised system with bells and whistles that gives them an advantage over everyone else and will make you the envy of search engines everywhere.
There are no Guarantees
Guaranteed Page 1 in 8.5 seconds or your money back!! If you're offered a guarantee, run for the hills. Even Google in their guidelines state "No one can guarantee a #1 ranking on Google". Making guarantees about something you have no control over is unethical and downright deceptive.
SEO isn't a panacea
Rankings don't necessarily equal traffic and traffic doesn't necessarily equal more customers. Sometimes the perception is that all we need is higher rankings for a particular keyword and all our troubles are over.
It isn't done exclusively outside your web site
The usual tactic for quickly improving rankings by the dark side of SEO is to put links to your site in comments on poorly protected web sites. Links in the past were seen as a good indicator of popularity. Google pretty quickly work out that a link to your business site from a site dedicated to potty training guinea pigs is an indicator you're trying to "game the system" and soon after an increase in rankings you disappear altogether. The fix is time consuming and costly involving manually contacting the source of each of these links and begging to get them removed.
Typing search terms to see where you come up is not a good indication
Typing what you think your customers are searching for and them seeing where your web site appears is not a good indicator of rankings. Search results are individualised to your location and your previous search history (yes, you are being watched).
What SEO is
SEO is a technical and marketing process
SEO is more about understanding the technical aspects of your web site, search behaviour and your target markets and working methodically towards making sure your content is presented to search engines cleanly and correctly.
There's progress and more progress
Real SEO is about progress. Finding out where you are, fixing issues that might be holding you back and then making improvements. It can take time, there's a path but there are no short cuts.
SEO is only part of the puzzle
The reality is that getting new clients from searches is a combination of matching search intent to site content to the objectives you are trying to achieve. Understanding visitor behaviour and what's involved in converting those visitors is paramount. It's also important not to forget other forms of digital marketing where you could be leaving money on the table.
It starts with your web site
The majority of optimisation work is carried out on your web site and your content. Good content trumps all and making sure your web site is technically presenting that content in the correct way is paramount to success.
It requires an understanding of your business
Understanding your business, your products/services and your market is the first step in making the correct choices for SEO. Any consultant worth their salt will spend time understanding you and your business.
Hopefully that clears up some of the misconceptions about search engine optimisation, if you are interested in further information please let us know.





Want better, more qualified visitors to your web site? Get started with our SEO Starter Pack here